​
We work with you as co-creators to build a fun & energetic video that best represents what you want to tell the world. We bring you and your team into the creation process from the beginning by listening carefully to your ideas and building upon them with our own. Our process includes ideation, storyboarding, getting approvals, creating change orders, filming, editing, & revisions - including in person meetings as contracted. An ambitious schedule might be about 3.5 months, although timing is always subject to change and depends on feedback and approval timing as well as our schedules. We also do voiceover work. These films take a lot of time, energy and love for our small team and partners

and are priced accordingly.
Goodmorning! THANKS clients and collaborators! We had an awesome time working with you!
What is YouthGiving.org?
01:39
RRC and Jewish Reconstructionist Communities Fiscal Year 2014 Annual Report
06:02
Emanate & Relevance Marketing: The Shortest Path to Success
01:44
PORTFOLIO of VIDEO STILLS
cultures meet in harmony video still
mountain meditator video still
world handshake video still
SCRIPT
Lyons is available to help consult on this piece as needed. Client will provide the final script text (digitally) to Lyons.
STORYBOARDING with 2 REVISION LOOPS
Lyons will draw the storyboard based on the approved final script text. The storyboard will include the end of each drawn piece, not partial drawings although in the final video you will see each piece as it is drawn. There may be some collaboration with those involved in the project in the form of emails, phone calls and mandatory in person meeting or two. Two storyboard revision loops, where you get to share feedback and see changes, are standard procedure. (Revisions beyond these 2 passes may accrue charges.)
​
* Clarifying Note: We will do our best to stick to the approved storyboard, yet during production and editing slight storyboarding alterations may be necessary based on timing or other logistical video limitations. This may happen during the video shoot or editing process and is the exciting part of doing creative work! (We like to share this information up front so we all have the same expectations of the process and the project outcome.)
STORYBOARD SIGN-OFF
Client (final decision maker) will sign-off on the storyboards.
​
* Clarifying Note: it's important that storyboards are approved by whoever has ultimate project authority. The client is committing to what the storyboards contain, which is 'what we see' and 'how it looks' and relatively 'how big it is in the frame' etc.
VOICEOVER
Who will narrate the video? We hire voiceover artists from time to time or do voiceover work ourselves. We've also had clients provide a professional grade file formatted as a WAV. and recorded at at least 16bit 44k - we can work with that. If you don't have experience recording audio, we don't recommend this last option.
MUSIC
Sometimes we work with professional musicians who create amazing scores just for your video! Other times these musicians may be able to provide a license for music already in their library. You are also welcome to choose your own musician, provide background music or we will use background music that we feel is appropriate.
VIDEO SHOOT / CUT & EDIT
Lyons and video team will shoot video, which will most likely require the rental of equipment & space. Lyons & her team will cut & edit with at least a few transitions such as a hand swipe or color popping, etc. The first draft shared with the client will be a short section of the video, not the entire video. Your feedback on this short section helps us know we are going in the right direction.
VIDEO REVISIONS / VIDEO CHANGE ORDER / VIDEO REVISION SIGN-OFF
There will be 1 round of light revisions built into most video projects. Light revisions are under 2 days of work. Any revisions beyond this 1 light round built in will be considered Additional Work and billed as appropriate. If there are major changes, Lyons will work with the client to create new storyboard pieces that include necessary revisions. These major revisions will need a 'Video Revision Sign-off', just like the Storyboard Sign-off.
​
* Revisions should be thought of as modifications, not re-invention. The time for working out 'what we see' is at the storyboard phase, unless the client doesn't mind spending money to experiment. If revisions involve reshooting because the video team made a mistake, there will be no charge. If revisions involve reshooting because the client wants to create new material after approving the storyboard, then that is basically re-doing the job. This is why so much importance is placed on approving the storyboards - to save the client the cost of doing the production work over and over. The need to reshoot for revisions will most likely add at least 3-4 days work at the rate of Additional Video Work.
Video Project Schedule SAMPLE
This is a sample schedule. The schedule we would build will be based on our collective needs. The 'project completion date' is based on receiving materials and approvals from the client on agreed dates. This is an ambitious schedule. Any delay in receiving materials or approvals may delay the milestones and completion dates.
AMBITIOUS SAMPLE SCHEDULE
​
We decide to work together!
week 0
Background / Intent / Contracting & Initial invoice
week 1
Script text locked
week 2+3
Storyboards pass 1
week 4 +...
Storyboards pass 2 / Storyboard sign­off / Voiceover finished
week 5
Video shoot
week 6 + 7
Video cut and part of version 1 finished
week 8
Show version 1 part to client / Feedback / Build change order
week 9 + 10
Revision 1 work / Show video w revisions to client / Second payment
week 11
Additional work if necessary / Video finished / Third payment if necessary
​
NOTE: Video project files will be backed up for two months after the project is completed, in the event the client wants to modify or reuse the project within those 2 months. Unfortunately we don't have the space to save everything from every project. If you anticipate needing further work on this particular project in the future, or working together on a similar project where we may be able to reuse some pieces, please let us know. We may be able to hold on to needed files - with fees attached for this extra service.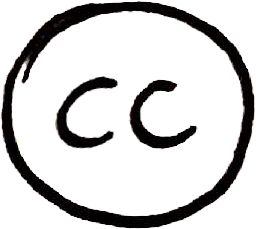 We love to work with Creative Commons Licensing whenever possible and work with many different client needs. Here's details on what that means:
​
The final video created will be licensed to Client under the Creative Commons Attribution-NonCommercial-ShareAlike 4.0 International License. Client may use the video for any internal use. Proper accreditation will be given to the artist and video team. Lyons and her video team can use any files created throughout the process as well as the final video for self promotion, as long as the content is not sensitive or confidential. Want more details? See this link, where Amanda Lyons is the Licensor.
Any native files (after-effects projects, .aep, .psd, .tif, fonts, clipart source, etc) that are created or bought by Lyons or her team in the construction of the work belong to Lyons and her team. Video project files will be backed up for two months in the event the client wants to modify or reuse the project within those 2 months.
THANKS for checking out our process!
We're excited about the possibilities of working together!
Want to work together?! Have questions?
Share information through the form below or send us email via amanda(at)visualsforchange.com. We can't wait to hear from you!