Our illustrations help you visualize your concepts and ideas in order to truly engage and connect with your specific audience. Whether you're looking to build templates (for real-time conversation tools, as reminders or worksheets), hand drawn images for presentations, or drawings for your website, it all starts with understanding your message and why it's important to you. Illustrations can help you clarify what it is you're trying to say and help your audience see what you mean right away.
​
CO-CONCEPTING & CO-DESIGN
Lyons is available to help consult on this piece as needed. Client will provide the final script text (digitally) to Lyons.
INITIAL BLACK + WHITE SKETCHES with 2 REVISION LOOPS
Lyons will draw initial black and white sketches and provide several designs as options. During this phase there is often a need for asking clarifying questions which we generally do over email. As for the revision loops, this is when you get to share feedback and see changes. Revisions beyond these 2 passes may accrue charges.
​
SKETCH REVISION SIGN-OFF
Client (final decision maker) will sign-off on the initial sketches.
​
* Clarifying Note: it's important that sketches are approved by whoever has ultimate project authority. The client is committing to what the sketches contain, which is 'what we see' and 'how it looks.'
COLOR ILLUSTRATIONS with 1 REVISION LOOP
Client will get to choose from color options and there will be 1 color revision loop.
​
* Clarifying Note: Revisions at this point should be thought of as modifications, not re-invention. The time for working out 'what we see' is at the sketching phase, unless the client doesn't mind spending money to experiment. If revisions involve redrawing because the illustrator made a mistake, there will be no charge. If revisions involve redrawing because the client wants to create new material after approving the sketches, then that is basically re-doing the job. This is why so much importance is placed on approving the sketches - to save the client the cost of doing illustration work over and over.
​
ADDITIONAL WORK if needed
​
DELIVERABLES (FINAL ILLUSTRATIONS)
The deliverables include digital files of hand-drawn illustrations, which will be delivered via email or Dropbox at an agreed upon date.
​
​
​
LIMITED BY BUDGET OR QUICK TIMELINE?
Sometimes we can do budget or rush projects with no revisions. These are non-refundable projects where you get what you get. If you like our hand-drawn style, this could be the way to go!
georgetown watercolor
This watercolor was originally drawn / painted for a friend going to Georgetown.
scallion babies
Scallion babies, pen & watercolor, inspired by a pregnant friend!
flying high
a tree, a mountain, a bird flying high...
wiesbaden volcanic spring watercolor
a photo of the spot in Wiesbaden that I painted this volcanic hot spring
nyc calm flower coloring book page
this piece is a coloring book page, which you can find in the shop to download + print + color!
Blood, Bones & Butter
drawn book review of Blood, Bones & Butter
the compilation of a mosaic
This piece was drawn + written with a couple in mind for their wedding, printed on their rsvp postcards + they slowly put the mosaic together as their rsvp's came in! It was an awesome puzzle that was so fun to reveal!
elephant
this elephant butt represents both 'an end' + 'the elephant in the room'
a drawn book
drawn by hand, scanned in, colored in Photoshop
Illustration Project Schedule SAMPLE
Once we engage in work, we will create YOUR PROJECT schedule by assigning dates based on the project scope. The below schedule holds true for relatively small illustration gigs, if feedback comes back within about 24 hours. If the client needs more time for feedback or approvals then the milestones and deadlines get pushed forward into the next week. If the client needs a quicker process, this may be available and will incur rush fees.
​
AMBITIOUS SAMPLE SCHEDULE
​
We decide to work together!
week 0
Background / Intent / Contracting & Initial invoice
week 1
Co-concepting + Co-design
week 2
Initial black and white sketches / Feedback Loop 1
week 3
Revised sketches / Feedback loop 2
week 4
Major revisions / Color added / Feedback loop 1
week 5 + 6
Light color revisions
week 6 + 7
​
Illustrations finished / Second payment
week 8
Additional work if necessary / Third payment if necessary
​
NOTE: Illustration project files will be backed up for two months after the project is completed, in the event the client wants to modify or reuse the project within those 2 months. Unfortunately we don't have the space to save everything from every project. If you anticipate needing further work on this particular project in the future, or working together on a similar project where we may be able to reuse some pieces, please let us know. We may be able to hold on to needed files - with fees attached for this extra service.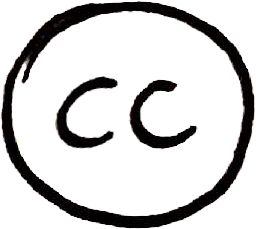 illustration project rights
We love to work with Creative Commons Licensing whenever possible and these tend to work with many different client needs. Here's details on what that means:
​
The final illustrations created will be licensed to Client under the Creative Commons Attribution-NonCommercial-ShareAlike 4.0 International License. Client may use the illustrations for any internal use. Proper accreditation will be given to the artist. Lyons may use any files created throughout the process as well as the final illustrations for self promotion, as long as the content is not sensitive or confidential. Want more details? See this link, where Amanda Lyons is the Licensor.
Illustration project files will be backed up for two months in the event the client wants to modify or reuse the project within those 2 months.
Want to work together?! Have questions?
Share information through the form below or send us email via amanda(at)visualsforchange.com. We can't wait to hear from you!