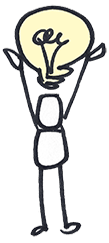 Find your inner creative spirit...
​
A CREATIVE WORKSHOP
creative writing, drawing and listening inspired by self reflection
A fun, experiential workshop to let loose with our creativity! We'll meet each other, the physical space and hold gratitude for the way that creativity allows space for opposites to exist, space for you to be you and me to be me, space for exploring our own individual and collective curiosities. We will start with self reflection and land wherever our imaginations take us.
​
When we pause to notice our own self reflection and allow ourselves to have a bit of fun in our journals, we can find incredible insight or sometimes just a belly laugh. Both, incredible outcomes, by our standards.

Join us for a Monday afternoon of pens, markers, conversations and connecting!

Monday, January 28, 2018
in Madison, Wisconsin
from 2:00 - 4:15pm
Cost: suggested donation $25 (this helps us cover snacks + facilitator)
​
​
​
​
WHAT WILL WE DO TOGETHER?
We'll play with the art of creative writing, the fun of drawing and we'll build community in sharing. Writing, drawing and sharing (only what you choose to share) may produce laughter, tears, contentment, or... (not necessarily in that order). Prompts for writing and drawing will give you somewhere to start. There will be tricks for how to start when you blank, moving beyond an intimidating blank page and/or attuning yourself to notice and create your own prompts.
HOW WILL WE BE TOGETHER?
We'll ask that you come with an open mind. This is NOT a workshop with grades or a competition on who can be the most outlandish. You are creative in your own way, even if it's different than how other's are creative. There will be room for your kind of creativity. Be kind to your own type of creativity and others.
​
WHAT YOU'LL GET OUT OF THE WORKSHOP
- an opportunity to pause in self reflection, (to get quiet and listen)
- acknowledgement of your relationship to creativity
- invitation to cultivate + nurture your relationship to drawing
- the know-how to build your own self-reflective writing + drawing practice
- time to play and explore with markers and crayons in hand
- opportunity to share your voice + listen in community
- some new words + drawings that you will create!
- and...
WORKSHOP FACILITATOR
AMANDA LYONS: "Goodmorning!"

Lyons can listen, talk and draw for ages, connecting models such as Theory U, creative problem solving methods + whatever challenge you're currently grappling with towards some new perspective or way of looking at 'it' that you couldn't have imagined without the marker. It's about getting creative.

Professional credentials include making art AND hosting fun learning workshops AND working with Fortune 500 companies, big and small for-profits and not-for-profits as a facilitator in a variety of ways in rooms with 2 to 1000 people. Lyons holds degrees in studio art & english as well as organization development and strategic human resources. She recently received her 200hr yoga teacher certificate from Sacred Brooklyn yoga studio and is excited to bring elements of yoga to her work.

Ultimately it's about connection + creativity + productivity + fun! She focuses on authentically finding meaning and voice through art + body + nature +.... Yada yada yada.

More via bio page
on instagram: @visualsforchange
on twitter: @amanda_lyons
HOSTED BY What's Possible Now
JULIE SWANSON and STEPHANIE STEIGERWALDT
​
Together this duo run What's Possible Now with an incredible sense of how to host people well, how to invite people to brighten through challenging situations, and engage in more productive, meaningful and fun work using visuals. What's Possible Now facilitates social change initiatives using many modalities, from storytelling, design thinking to generative scribing and beyond. In simpler terms, they run awesome productive meetings matching the correct initiative to client needs with seamless integrity.
Julie's extensive storytelling and storylistening experience integrates with Steph's wholistic design sense and ecosystematic thinking making for powerful possibilities. Hats off, Julie + Steph. Y'all are an inspiration and I'm honored to work with you both! Let the collaborations begin!

Connect to What's Possible Now via this page
This is an open workshop.
HUGE shout out and THANKS to Julie + Stephanie!