Fri, Oct 6 (6pm) thru Mon, Oct 9 (5pm) 2017
at a Hudson Valley farmhouse in Wallkill, NY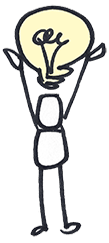 * No prior experience necessary.
Think of yourself as an ever changing ecosystem. Huh?
We so often think of ourselves as something static, yet in reality we have incredible bodies with biomes that are alive and always moving. Non-linear thoughts roll through our minds every moment. Our bodies themselves have intuition that we can tap into. We influence others and we are influenced by others. Imagine ecosystems bumping into each other within a bigger ecosystem. That's us!
​
What if by acknowledging the complexity of your individual ecosystem, you could unearth clarity of vision for a project, study or life direction? What if you could then build the action plan to get to your fun, full, happy (i.e. potential) ecosystem that is you? This is the STRETCH workshop. It creates the environment to illuminate the way that you generally think, move and create so you can clarify what thinking, moving and creating works best for you. If you're not already doing it, you'll have time and space and art supplies to figure out your next steps towards it. Since we know you're an ever changing being and you have probably already found unique strengths in HOW you do things, we want to give you the opportunity over the 3+ days to try out a variety of HOW's in terms of ways of thinking (in self reflecting, in visual thinking) + ways of moving (in nature, in yoga, in breathing, in listening, in eating healthy foods in community) + ways of attending to yourself (in journaling, in creating art, in imagining).
​
As the workshop unfolds, together we become a community of growing beings. Organic. Human. The social fabric of our weekend brings us together in a way that's fun!
​
You will walk away with art you've created, activities to do with your team at work and/or your family at home, and stories from your experience.
​
Here's the BIG PICTURE of what we'll do throughout the 3 + days:
experiment + practice with art supplies to make your own meaningful art
+ practice yoga
+ self reflect with writing and drawing prompts
+ share + listen to thoughts and stories within the group
+ spend time in nature (take small nature walks, sit on the porch, practice yoga outside)
+ engage with horses by watching them to learn about communication and your own awareness
+ acknowledge context and complexity within your own art + writing + conversations
+ nourish your bodies with amazing homemade food + conversation during shared meals
+ spend time on yourself to get grounded + identify actions for you
= keep the ecosystem of you uniquely thriving as your best-ever, growing you!
​
Here's another way to think about the big picture:
What if you were free to imagine and follow your own curiosity?
What if your environment encouraged you to be courageous and share your stories?
What if you were free to move as your body needed when your body needed?
​
That is the STRETCH workshop in a nutshell. You will use your imagination, follow your curiosity, share your stories, and move your body. There are lots of pieces that come together to build safe and nurturing environment to support your reflection and creativity. Namely, it's visual and physical and self reflective. You bring you. We bring the rest.
​
THROUGHOUT the WEEKEND
* Activities will build upon those that come before them. There's a specific progression planned throughout the design of the workshop. The STRETCH workshop gives you an opportunity to choose your own focus area and build upon it.
* There's plenty of time to reflect and relax on your own. It's an open opportunity for you to pull your imagination in whatever creative form you want. Part of the fun is in sharing and hearing each other's stories, visions and ideas and making space for everyone to be their best selves. You get to hear shifts in people's thinking and how they think about things. People can freely reflect via writing and drawing. Everything is by choice and people can opt in and opt out as they feel the need. There's a possibility that you don't want to go deep with your self reflections and want to think about your creativity or use your artistic style to experiment and focus on a guided activity in your way. That's completely up to you!
* The more time we can spend time noticing the environment around us, reflecting on what we see around us as well as in us (our reactions and instincts and perspectives), the more we can ground in ourselves to be presently moving in the moment.
​
* You'll spend time inside the farmhouse and outside in nature.
* No specific art /writing/nature/horse experience necessary - PROMISE! (We will not be riding the horses.)
​
This is not your traditional workshop. It's not lecture style set in a classroom or conference room. It's experiential and experimental and is set in nature, at a medium sized 200 year old family farmhouse. Our STRETCH workshop is designed with you in mind.
​
Bring your energy, your excitement, your skepticism, your questions, and you! This space is for you to explore and experiment with new creativity and awareness techniques.
​
COST
tuition:
Tier 1 – $625 early bird rate (until Sept 6, 2017)
Tier 2 – $750 regular rate
Tier 3 – $450 student rate
+ some PAY WHAT YOU CAN spots (for these reach out: amanda@visualsforchange.com)
​
stay:
$150 – 3 night stay in the old farmhouse (5 spots available)
$95 – 3 night stay b.y.o.TENT by the woods outside the old farmhouse
or book your own stay nearby
​
* TUITION RATES INCLUDE meals, snacks and supplies.
* PAYMENT PLANS + SCHOLARSHIPS available - just ask!
* STAY DETAILS: We are able to host up to 5 people at the 200 year old family farmhouse, some in private rooms and some in shared rooms. There is also space to set up tents. Do note that there is one large bathroom in the house for all to share. There are two indoor cats in the house at all times. Please plan accordingly if you have allergies as we will also be doing some activities in the house throughout the weekend. Farmhouse stay is first come, first serve. For those interested in other accommodations, we can help you book a nearby Airbnb stay or a hotel stay depending on your preferences. Reach out if you have any questions! Airbnb and high end hotels nearby are around $75-$159 per night.
We can't wait to host YOU at STRETCH
your body. mind. creativity workshop!
Once you have secured your registration with payment, you will receive a confirmation email.
​
​
Questions? Here's our FAQ page!
If you don't find your answer, ask via email: amanda(at)visualsforchange.com or via a form here.
Other trainings & events
Check out our resources page! VISUALS for CHANGE both runs & hosts workshops including custom workshops. Reach out anytime.